The oldest boat bottom cleaning company in Marina del Rey
Del Rey Divers – Since 1964. Dive Services in Marina Del Rey,  Channel Islands and Ventura Harbor
Del Rey Divers - The oldest dive service in MDR
We service Marina Del Rey, Channel Islands and Ventura Harbors. 
   Welcome to Del Rey Divers, the oldest dive service in Marina Del Rey. For almost 60 years we have been servicing the bottom of boats. From hull cleaning to zinc and propeller installations. 
 Del Rey Divers has been serving Marina Del Rey with the best in diving services, boat bottom cleaning and much more. More recently, Del Rey Divers has been serving Ventura Harbor and the Channel Islands with our professional services.
   We pride ourselves on being a successful family owned business and we strive to make you feel like a part of our family each and every time you do business with us.
     From propellers to boat bottoms, we can keep your boat in the condition necessary to get maximum performance each and every time you start the engine or set sail. We are constantly looking for ways to better our services so you can have the peace of mind that you are dealing with the best each and every time. 
    Thank you for taking the time to browse through our website. Continue looking around for more information on our hull cleaning and other diving services. If you have questions about any of our services, you can reach us by phone at  310-822-8200 or send an email to aquatecture1@verizon.net
Hull Cleaning / Boat Bottom Cleaning / Dive Services in Marina Del Rey, Channel Island Harbor and Ventura Harbor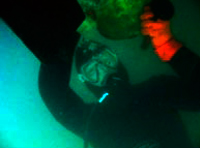 Boat Bottom Cleaning and Diving Services in Marina Del Rey,  Channel Islands and Ventura Harbor
Tags: Boat bottom cleaning Marina Del Rey, Hull Cleaning Marina Del Rey, replace trim tab Marina Del Rey, replace zincs Marina Del Rey, Boat bottom cleaning Channel Islands/Oxnard, Hull Cleaning Channel Islands/Oxnard, replace trim tab Channel Islands/Oxnard, replace zincs Channel Islands/Oxnard, Boat bottom cleaning Ventura Harbor, Hull Cleaning Ventura Harbor, replace trim tab Ventura Harbor, replace zincs Ventura Harbor